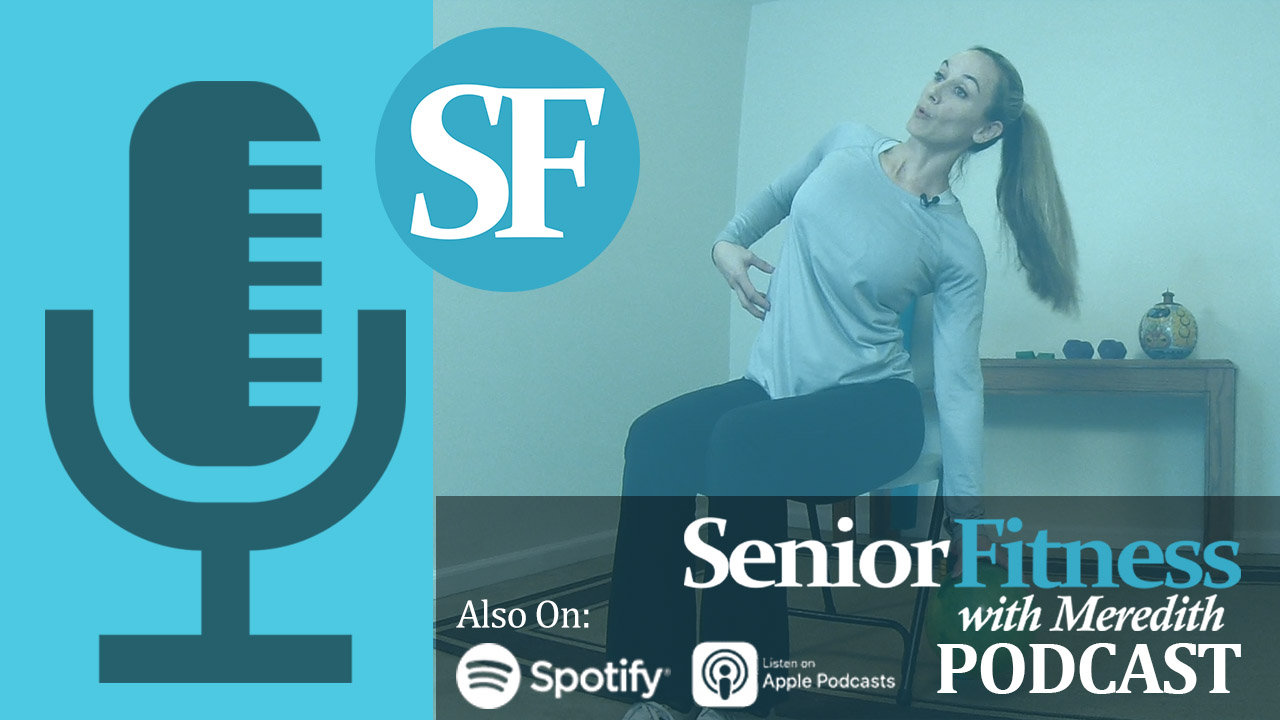 Thank you for joining us on today's podcast! For this episode we are talking about something that we all deal with from time to time.
Staying motivated.
This is the second episode that where we cover this topic, the first you can also check out here. We thought this is such an important topic to talk about especially during challenging times. Motivation to stay healthy no matter what age is what drives our actions. Our action to seek exercise on a regular basis.
Unfortunately we don't always feel motivated and thus our actions fall by the wayside. It doesn't always have to be this way and we wanted to share a few tips for you to help you stay motivated and find ways to keep active in your life.
In This Episode You Will Learn:
1). Why we find ourselves easily unmotivated and what causes these feelings that we may not realize. And why it's important to keep talking about motivation especially during challenging times.
2). How being isolated either due to health issues, living situation or having a smaller circle of people in your life can make you feel less motivated and how this can make it harder to begin the process of being motivated.
3). How there is a direct like between depression and motivation that can easily keep us sidelined when it comes to exercise and staying active especially as we get older.
4). The importance of achieving motivation slowly which can start to lead to more accomplishments and confidence. Especialy if being consistent in your exercise routines.
5). A few tips to help you stay on track and keep you motivated like scheduling and setting goals. These things can make you feel fulfilled and measure your progress which leads to installing better healthy habits.
///
Thank you again for joining us on today's podcast. Motivation is something we all struggle with at various times in our lives. Especially when it comes to staying active and getting in regular exercise.
Hopefully this episode has helped inspire you to try new ways to keep you motivated and stay on track. You are never too old, young, out of shape, or limited to get exercise in and we always love hearing your stories about challenges and overcoming them.
Til next episode, stay happy and healthy!
Team Meredith