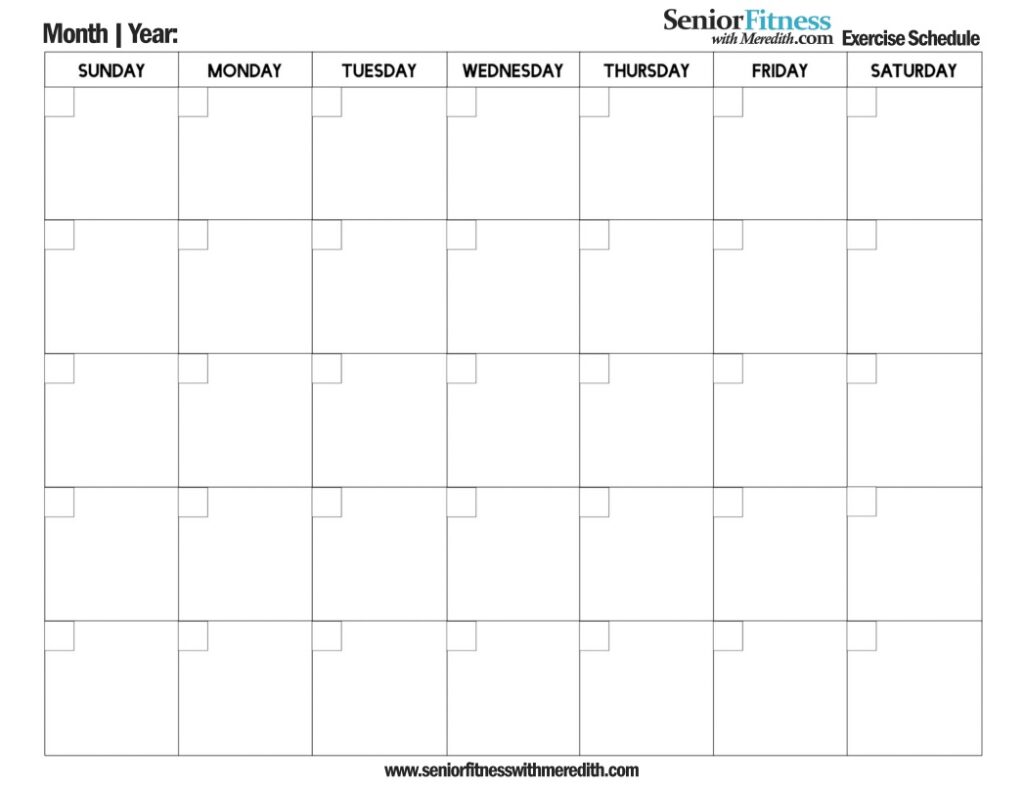 Welcome to the FREE Senior Fitness With Meredith Write In Calendar!
DOWNLOAD YOUR FREE CALENDAR (PDF) HERE
Each month, print a calendar. You can then fill it in with the workouts you do on those days to plan ahead.
Sample Month (Click to open a larger view):

Having a monthly exercise schedule is a great way to keep track of your workouts which can help you stay motivated to reach your goals!
We will be All Over Strong, together!
Team Meredith