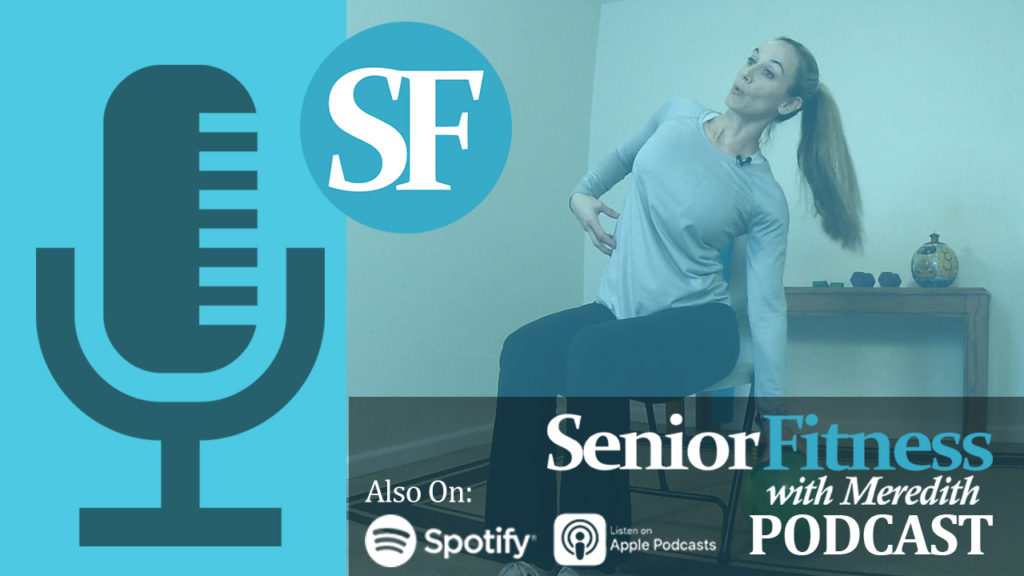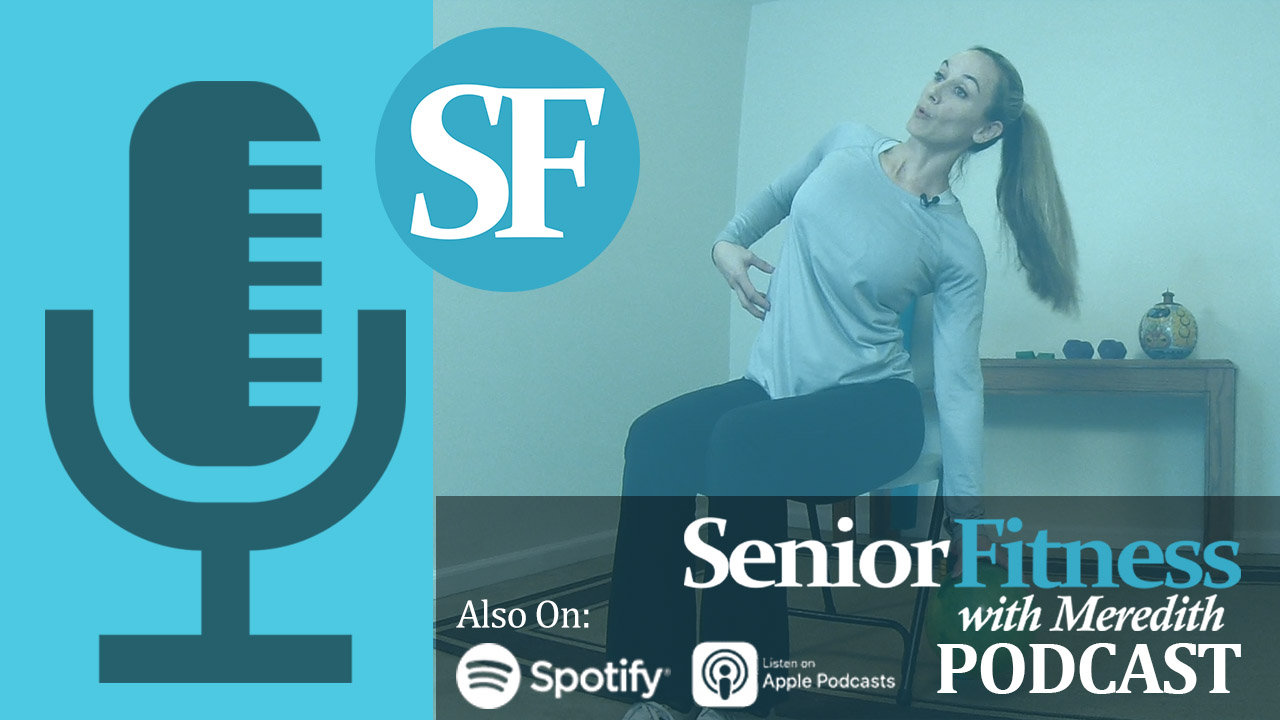 This Podcast Is Also Available On: Spotify | Apple Podcasts
In this episode, we'll be talking about some very useful tips on how to help seniors get motivated to exercise and help explain why it's helpful to their overall health.
Let's face it, exercising can be very intimidating for some seniors and we don't always do a great job of explaining the health benefits or most importantly, making it fun! 
There are many reasons why simple fitness routines may not appeal to the senior generation and in this episode Meredith breaks down some great & simple ways to approach emphasizing fitness in seniors and how to make it fun and meaningful for everyone.
Whether you're a fitness trainer, healthcare worker, or a senior yourself looking to find more information on why exercising is a great way to live healthier then hopefully you will find this podcast very useful.
In This Podcast You Will Learn:
1). Why it's important to make sure that keeping seniors motivated about exercising and feeling healthy is important.
2). How motivating seniors and keeping them interested in fitness should be considered part of your responsibilities if you are looking to get into training or caretaking.
3). Why it's important to always make anyone you are training with feel comfortable about their movements and never force any uncomfortable moves. Make it comfortable and fun for them!
4). How it's good practice to breakdown your workouts and let your seniors know how the exercises can help with everyday functions like carrying groceries or picking up items from the floor. Everything has a function.
5). Always to stay happy, friendly and personable which will help keep them motivated and want to keep exercising.
// 
Exercise and movement when done at the correct comfort level is a great way to stay active and healthy, no matter what age you are.
 Thank you for taking the time to listen to this episode. Hopefully, you find some great information here that will help you and perhaps answer some of your questions about motivating our seniors to live more active lives.
Til the next episode!
 Mike – Team Meredith