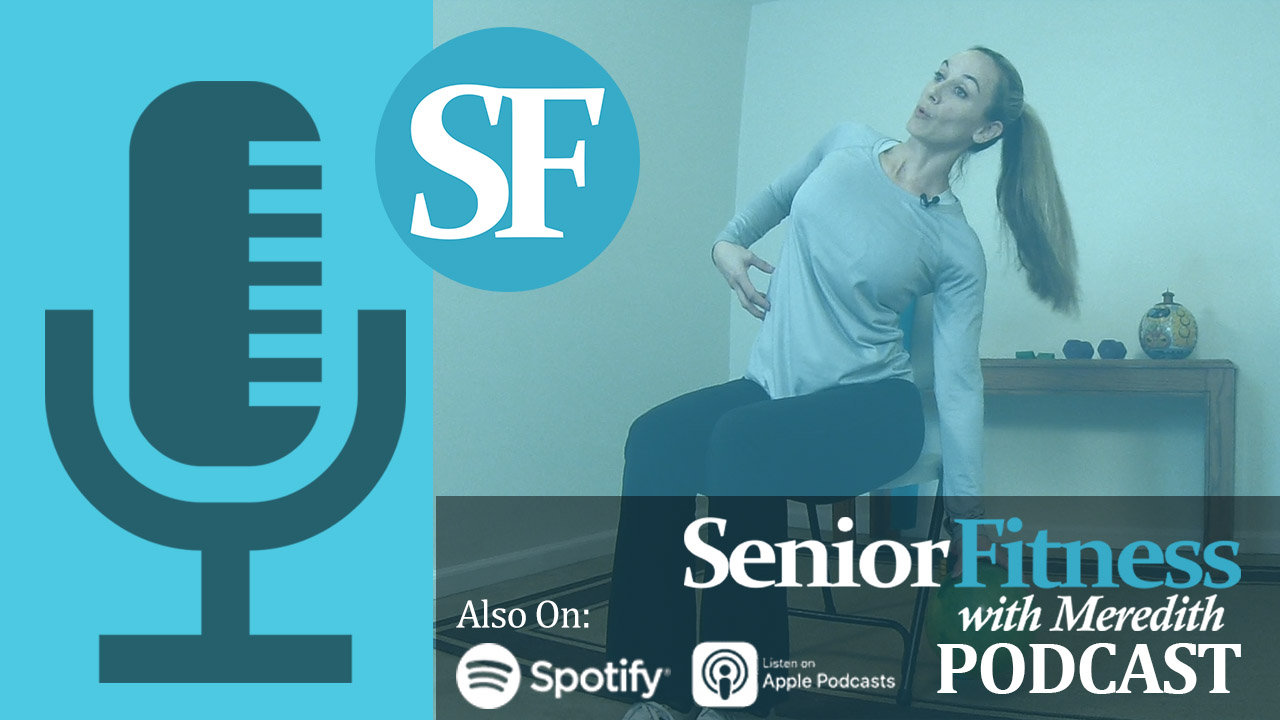 Here at Senior Fitness With Meredith we are grateful to have the chance to connect with so many people around the world. This week we wanted to "reintroduce" our brand to anyone who may have just joined us recently and share our passion for why we believe in putting out and sharing our best health and fitness content with you.
In This Episode You Will Learn:
1). Why we decided to dedicate an episode to "reintroducing" Senior Fitness With Meredith and some of the things we've learned since our very first episode.
2). Why we felt that there is a lack of good information and content in the exercise, health and wellness space for seniors and how our brand continues to be motivated to change this.
3). How changes through our lives give us different motivations for exercising and staying healthy and some of Meredith's experiences in seeing this while working with many different clients of all ages over the years.
4). How our Custom 7 Day Workout Plan has helped many people around the world with their personal health and fitness goals and we we felt it was important to offer this as a service for older adults.
5). What Meredith looks to accomplish as we continue to grow the brand and reach as many people as possible letting them know that there are programs, exercises and information for people of the senior age group.
///
We hope this reintroduction has been helpful to you especially if you are new to our website and YouTube channel. We have had a wonderful time getting to learn more about your health and fitness stories around the world and hope to continue this journey with you.
Team Meredith