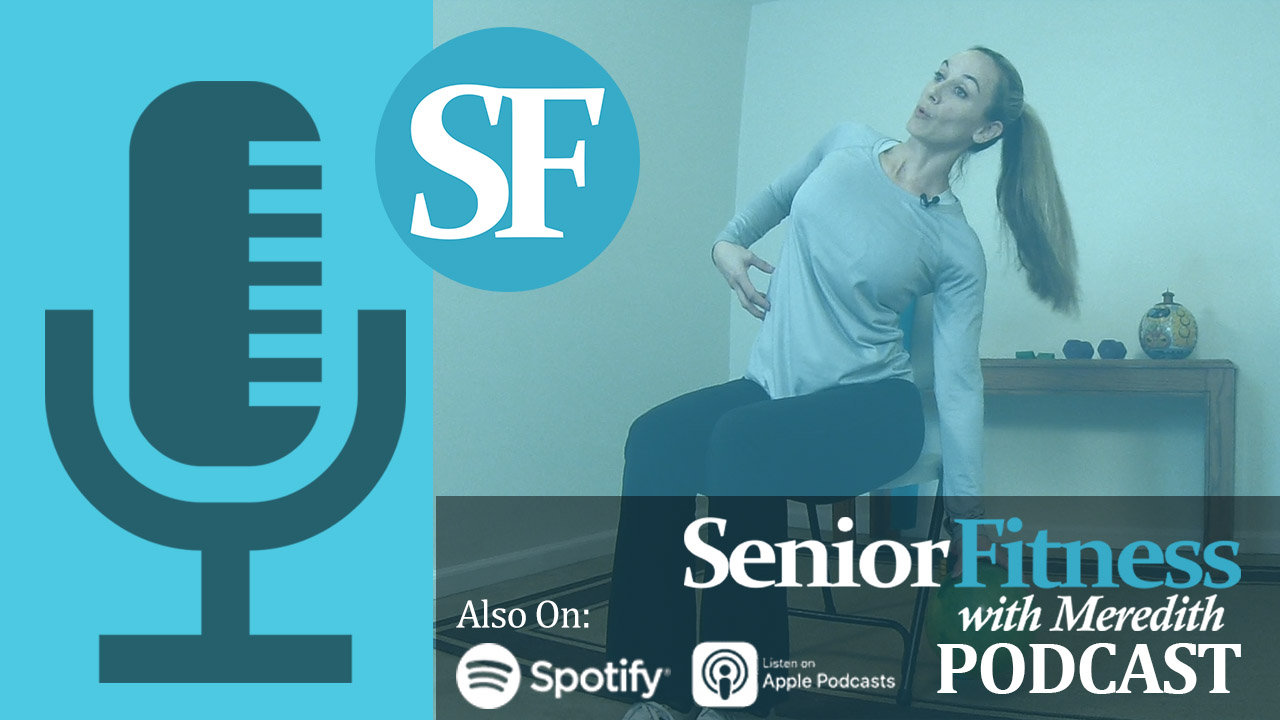 Hello and thank you for joining us on today's episode!
This week we have a great discussion about why we felt it was important to offer "Audio Only" workouts for the visually impaired. This is a new feature on our website which you can find here that focuses on workouts that are meant for those who may have limited sight or are possibly blind. We felt it was important to try and offer a way for people who cannot see to still have access to fitness routines that are safe, reliable and designed specifically for them.
In This Episode You Will Learn:
1). What our audio workout feature is and why we decided to set up a page on our website dedicated to releasing this type of content for the visually impaired.
2). Why we feel that this type of health and fitness content needs to be created and how the fitness industry has been lacking in catering to the visually impaired.
3). Meredith's unique approach to exercise routines that are in an audio format only and how she carefully designs and implements them so that are safe for those who have limited or no vision at all.
4). Why getting feedback about these audio workouts will help us improve on them and hopefully help provide a better way for the visually impaired to stay active and healthy as well.
5). How Meredith records her audio only workouts and her reasoning for doing them while recording to make sure they are safe for those who are listening and following along.
///
Thank you again for joining us for this important episode. Making sure health and fitness content is available for all people is very important to us which is why decided to try this new feature. We're excited being able to share exercising routines for people who may be visually impaired and allowing all of us maintain a healthy lifestyle no matter what the limitation is. We hope you agree as well.
Til the next episode!
Team Meredith