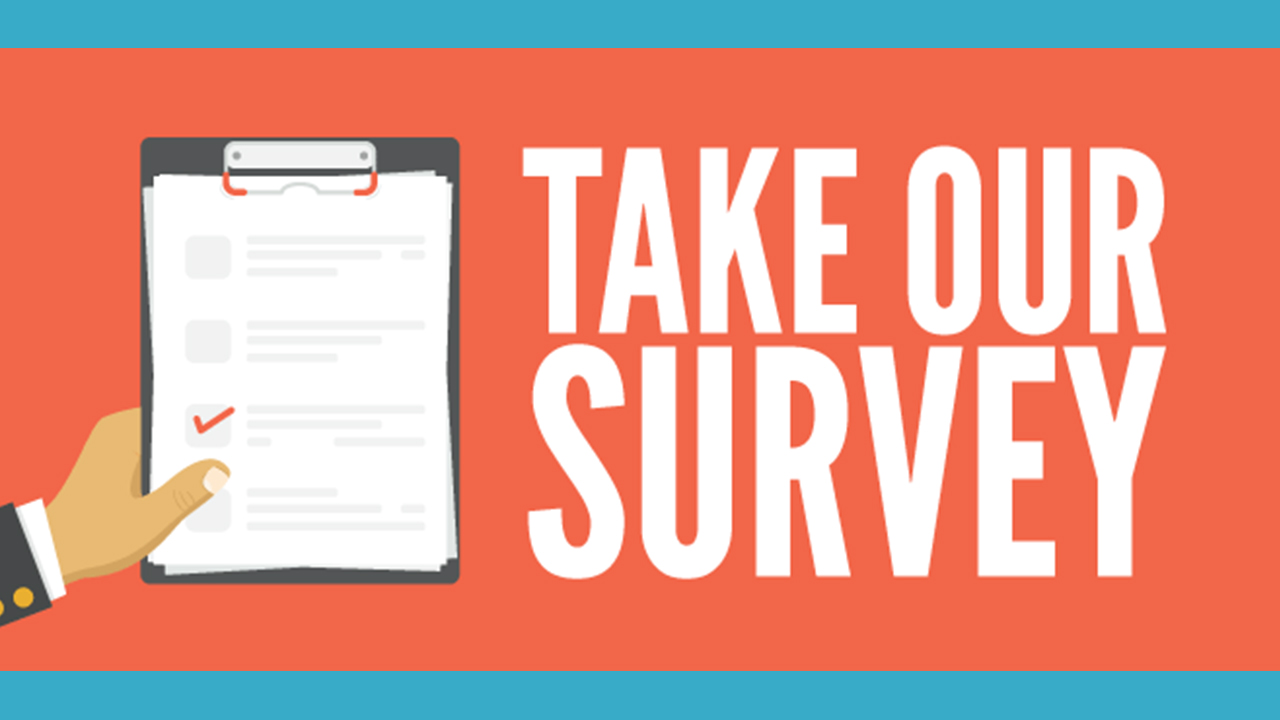 Thank you so much again for taking time to give us feedback on our virtual coaching survey! Your responses have meant so much to Meredith and our team and we can't thank you all enough. We also wanted to be clear in that we are not going away! and our workout videos will continue to ALWAYS BE FREE on YouTube and here on our website.
In light of 2021 fast approaching we are diligently working on new ideas that we can offer to benefit you, your health goals as well as grow our brand and community across the globe. Your support has been so helpful to us and has inspired our team to put forth our best efforts and continue to help as many people possible around the world who are also struggling with these challenging times.
Thank you all again for your support. As we continue to work on new ideas we promise to keep you updated via our newsletter, Facebook page and website.
Below are the results of our poll as of this past week:
Total Number or Responses: 63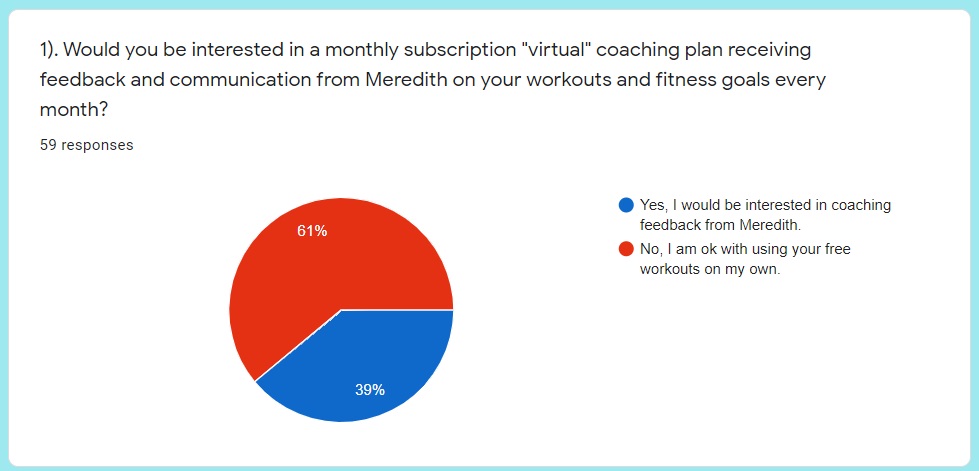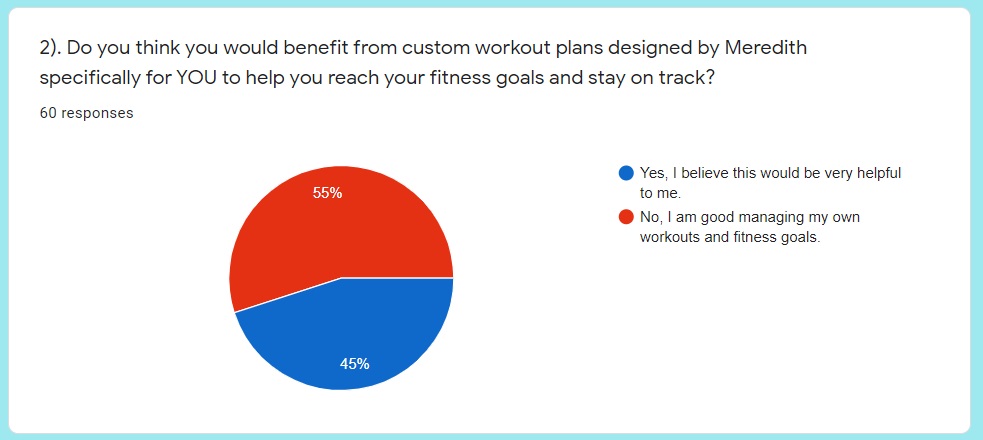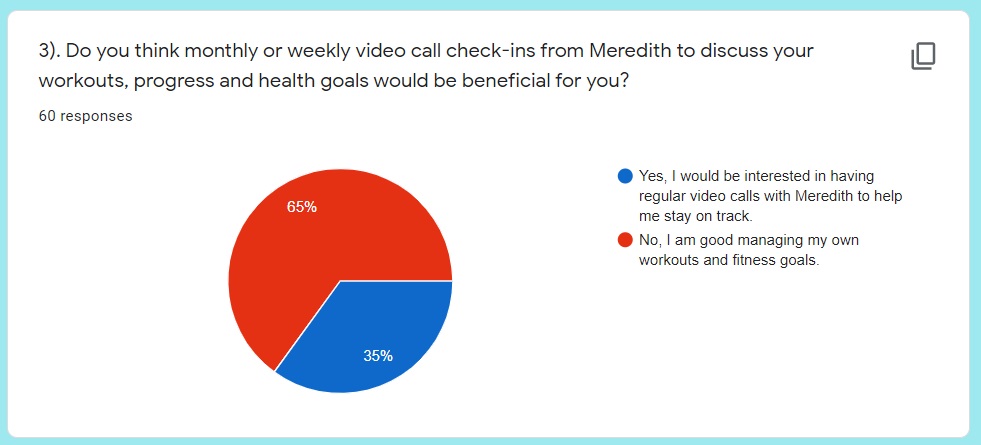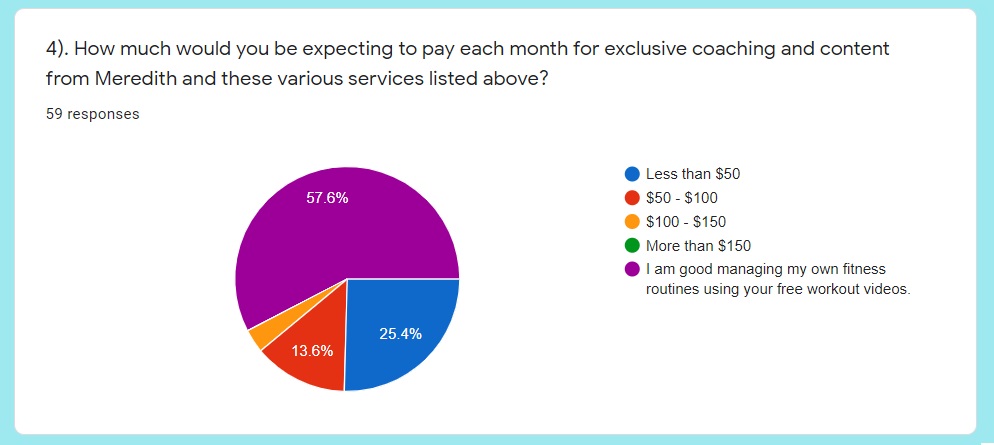 As you can see from the questions and feedback above, we had a very mixed response, all of which are very helpful to us. As we navigate what the next phase of SFWM will look like, we will continue to always give you our best content and always keep our online workouts and podcasts FREE.
Thank you again and we will see you soon!
Team Meredith