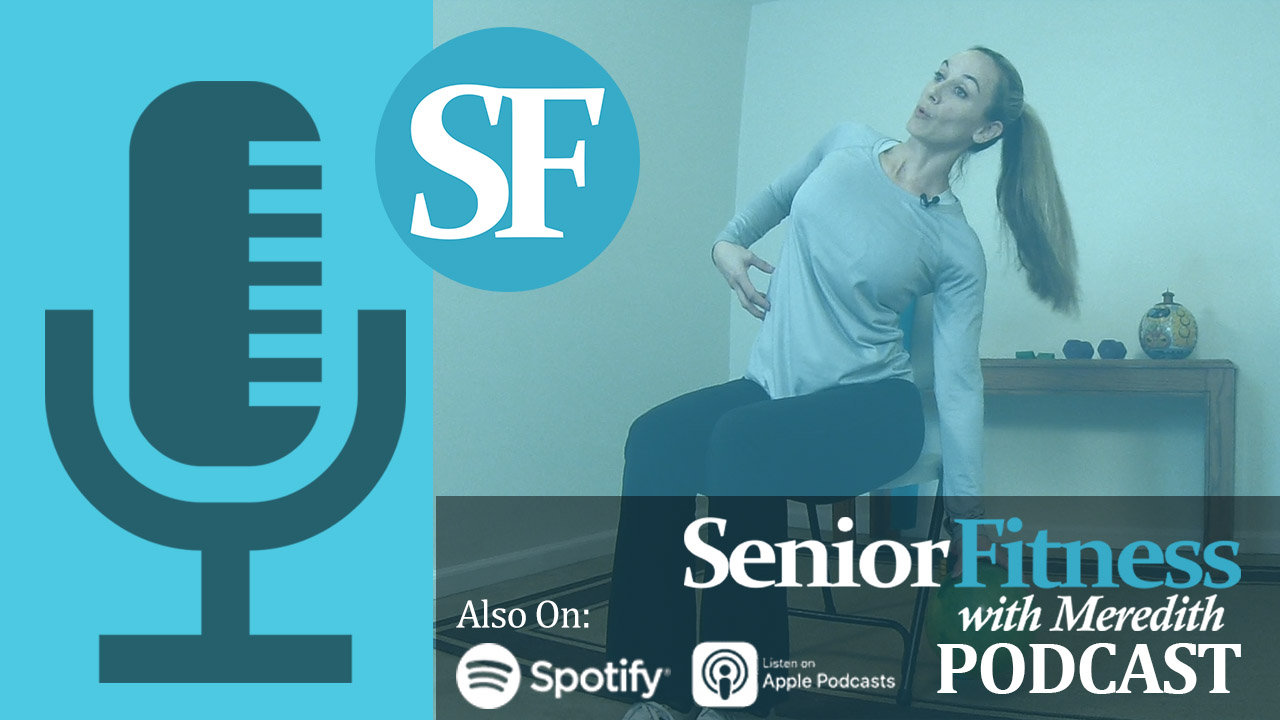 Thank you for joining us on today's episode!
Today marks our 52 podcast which means we have finally hit our 1 year podcast anniversary mark! It doesn't even feel like it's been a full year and it has been a wonderful time for us getting to know you and giving us the opportunity to share our best content with you.
To celebrate, we have decided to turn the attention in this week and have a sit down interview with Meredith herself and get to find out more about her. We'll be diving into her back story, her motivations, goals and wishes for the senior community. Let's dive in!
In This Podcast You Will Learn:
1). Meredith's background and how she got started in working with seniors in the fitness realm and why she feels that it was part of her calling to serve this generation.
2). Her thoughts on why exercises for seniors are unique in that they have to cate to the specific needs of seniors and can't just be "watered down" version of exercises for younger people.
3). Why she feels it's important to not only include physical aspects of working out but also mental aspects so that the body AND mind work together to improve overall health in seniors.
4). Tips for other trainers who are looking to get into the business and what they should understand when it comes to working with seniors.
5). Her feedback on some of the things to avoid when looking for exercises online and her evaluations of some of the other exercise resources for seniors (or lack of).
6). Her goals and hopes for the next year and how she hopes to be able to reach and help more people around the world in all aspects of health and learn more from you by your feedback. Why it's so important for her to hear what you have to say!
///
Thank you again for joining us on this special episode! Getting to st down with Meredith and have her share her story is something we've been wanting to do for a long time. Hopefully you find this episode valuable and that it sheds some light on the woman behind the brand.
Thank you so much for supporting us on the podcast this past year, we can't wait to celebrate year number 2!
Til the next episode!
Team Meredith