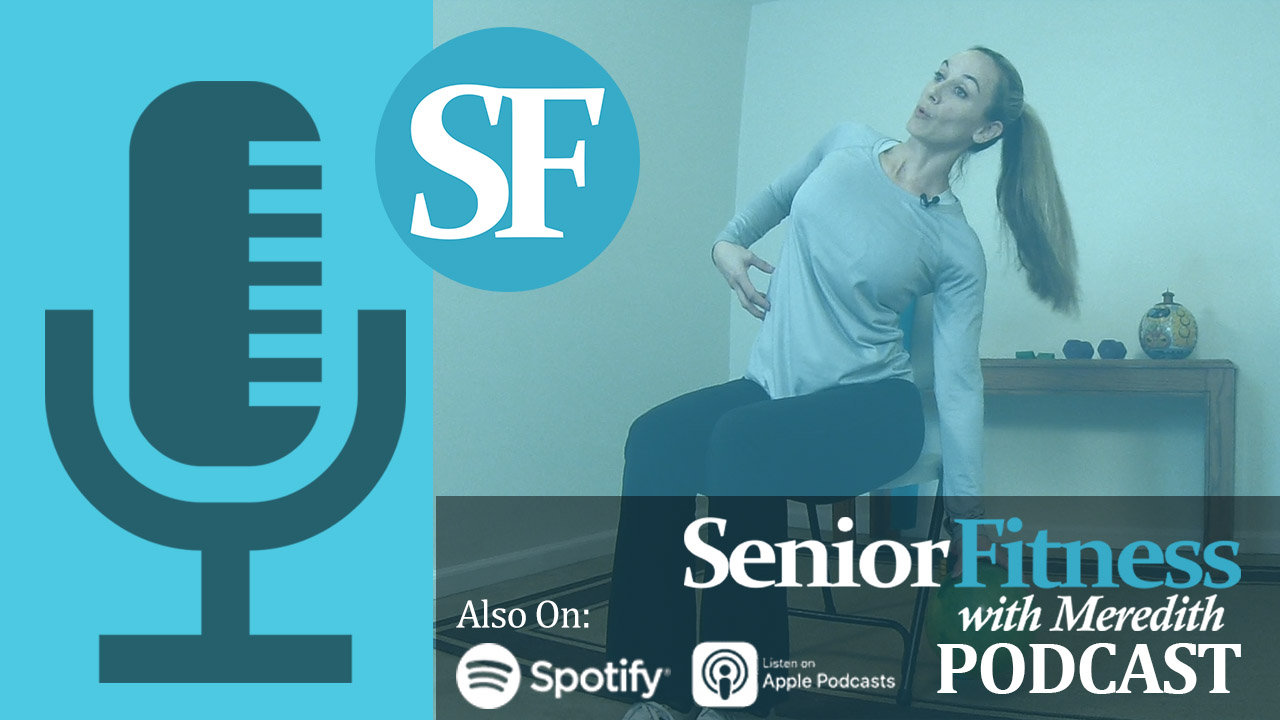 Regular exercise is an important part of living a healthy lifestyle no matter your age. However, sometimes busy schedules, emergencies or last minute changes can cause us to lose out on time during our day which can affect our ability to exercise.
In these cases a shorter workout might be a good alternative when you're short on time. But just how effective are shorter length workouts and are they worth it?
In This Episode You Will Learn:
1). Why there is a perception that shorter workouts (5 – 10 minutes) don't have benefits such as exercising for a longer period of time.
2). Meredith's thoughts on why shorter workouts can be an important part of a healthy lifestyle especially for a wider range of people (limited mobility, limited range of motion etc).
3). How shorter workouts can still be modified "up" to a more intense experience if you are able to stand, hold heavier weights or even up the intensity safely and appropriately thus still benefiting from a shorter workout time.
4). Why shorter workouts are a great way to "build up" to longer exercises especially if you are just getting started with regular exercise or are coming back from taking time off.
5). How shorter exercise times are great for home workouts as most gyms and classes don't offer shorter routines.
///
Keeping a regular exercise schedule at "top of mind" is an important aspect of accepting a healthier lifestyle. But as we see and know, we don't always get the time to exercise which sometimes makes shorter workouts our only option.
We hope the information we've shared in this episode helps you decide whether short workouts are helpful to you during your life's schedule and that knowing the important habit of staying active no matter how short or long is always key to a longer, healthier life:)
Team Meredith