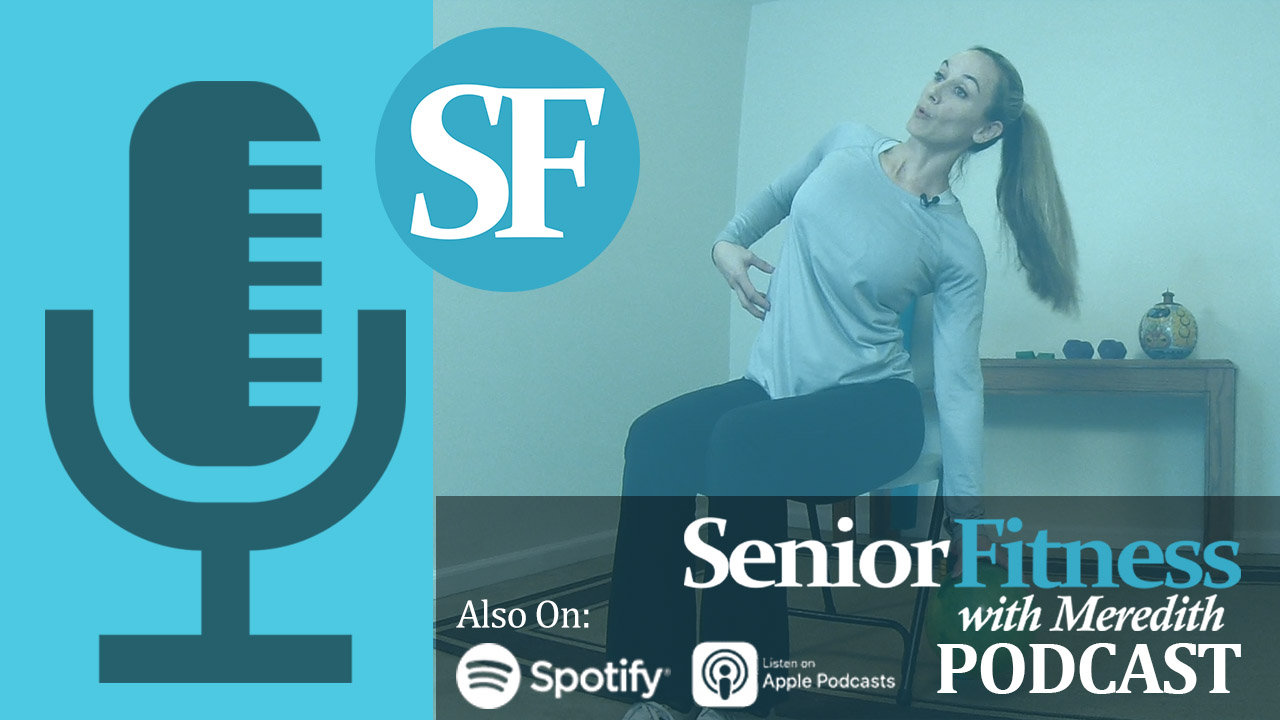 This week we have a special podcast as we celebrate reaching out 200th episode Wow!
We've learned so much from you and our senior fitness community around the globe since starting our podcast and this week we wanted to celebrate with you and share some of what we've learned.
In This Episode You Will Learn:
1). How we are inspired by our audience (you!) through comments and feedback to come up with new topics each week and how surprised we are to have made it this far!
2). How our podcast is designed to be a compliment to our exercise videos and how this gives us a chance to dive further into topics that we don't get to discuss in out workout videos.
3). Also highlighting Meredith's "Motivation With Meredith" mini podcast series in which she shares inspiring stories and ideas to help motivate you through your life journey.
4). Why Meredith draws upon her years of experience in working with senior communities and clients of all ages when sharing her knowledge and also how she researches topics that are important when it comes to factual based information.
5). Our plans for the future and the things we hope to continue to achieve as we serve our senior fitness community through this podcast.
///
Thank you for listening to our podcast and supporting us through the years. We truly appreciate getting the chance to share important topics with you and listening to your feedback which inspires us to continue putting out our best content.
We hope to continue on and bring light to more topics that are important to our senior fitness community. Here's to the next 200 episodes!
Team Meredith