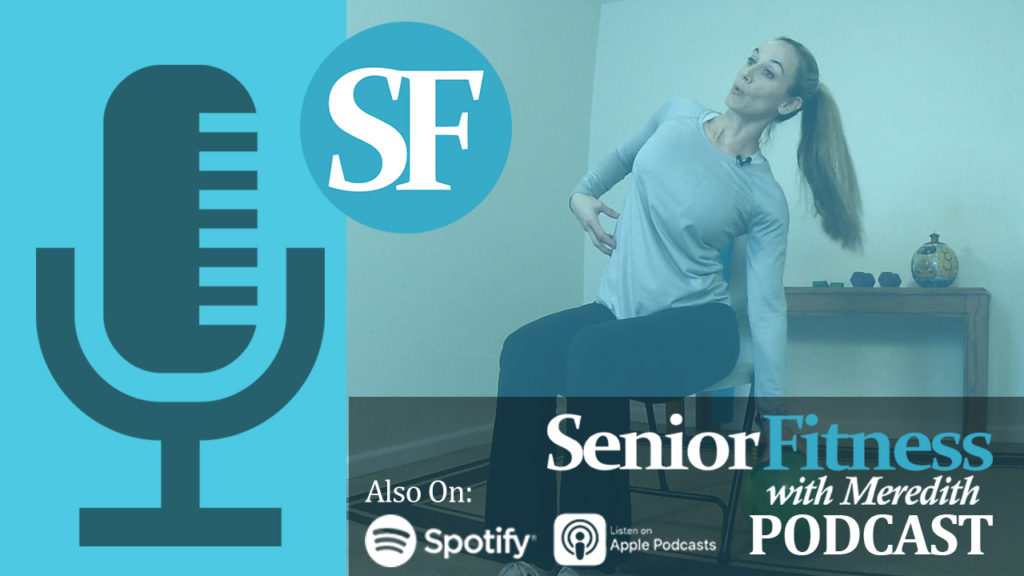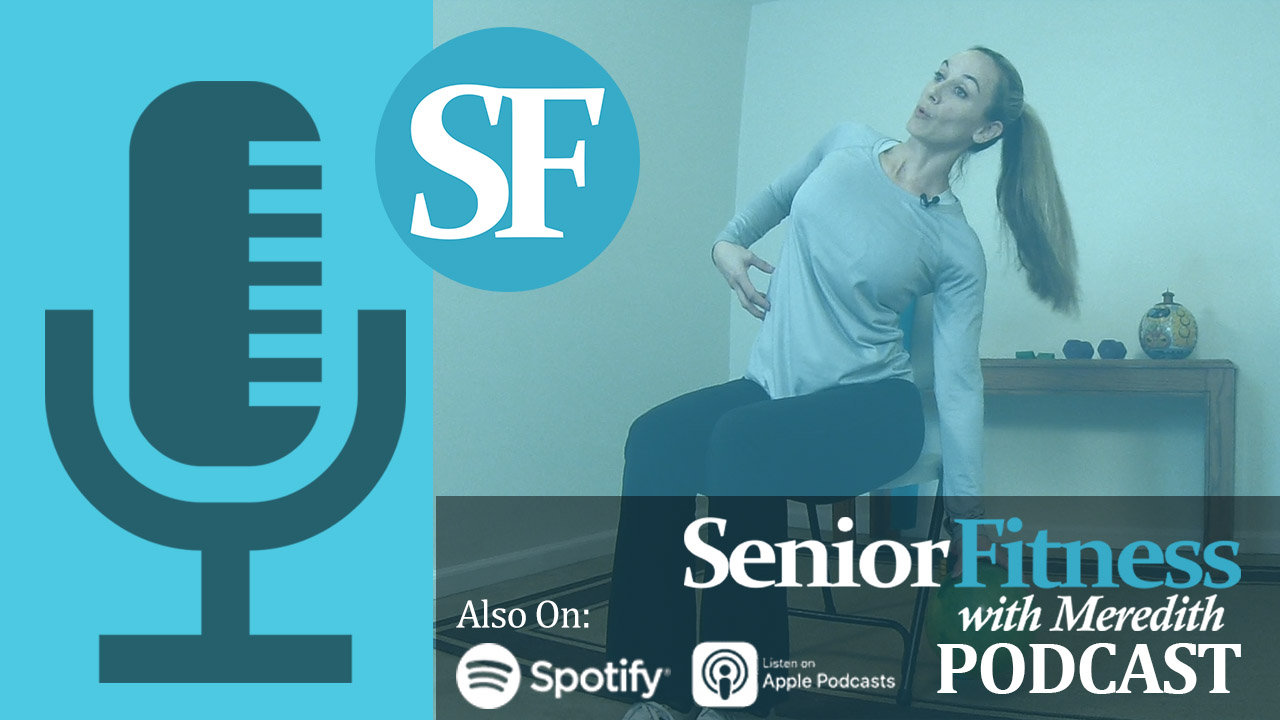 Hello again and thanks for swinging by for this episode of the senior fitness podcast with Meredith.
In this sit down session, we are talking about one of our favorite subjects: In-Home Workouts!
Why are these kinds of workouts so much fun to talk about? Because you don't need a gym or in some cases, even equipment to do them!
Gym memberships are all the rage these days and we can easily see why. Physical fitness is becoming more popular among many age groups especially baby boomers and gyms want to capitalize on this.
But do you really need to go to a gym to feel good and exercise? We think that you can still get a great low or high impact workout at home with little to no equipment necessary.
By sticking to a weekly routine and saving that gym membership fee, we believe that you can stay in shape, feel good about yourself and save money all at the same time. You can even invite a friend over to exercise with you!
In This Podcast You Will Learn:
1). How working out at home has become easier than ever with all of the available resources online, especially our YouTube channel and website www.SeniorFitnessWithMeredith.com!
2). How there is a growing demand among seniors to gain more access to fitness and wellness resources whether that would be online or in the home or living centers.
3). Some of the pros and cons of exercising at home and how these could either benefit you or be difficult to manage depending on your lifestyle.
4). Examples of some great in-home workouts that will work your upper and lower body and that don't require any equipment.
5). Why resistance bands are great for workouts at home because they are cheap, easy to use and don't require any extra storage space.
6). How you can still get a great cardio workout at home or in your neighborhood without the need of a treadmill or stationary bike.
7). Why getting used to working out at home also means you can workout anywhere like vacations, trips to visit relatives or just about anywhere without relying on a gym membership.
///
Hopefully after listening to this episode you will feel just as inspired as we are at team Meredith about workouts that you can do in your very own home.
Gyms are great and have perks that you may not have in your residence but that doesn't mean they are the end all way to get exercise. Far from it as you can see.
We hope you enjoy this episode and you find motivation to save that gym money and use what you already have to feel great everyday.
Til the next episode!
Team Meredith