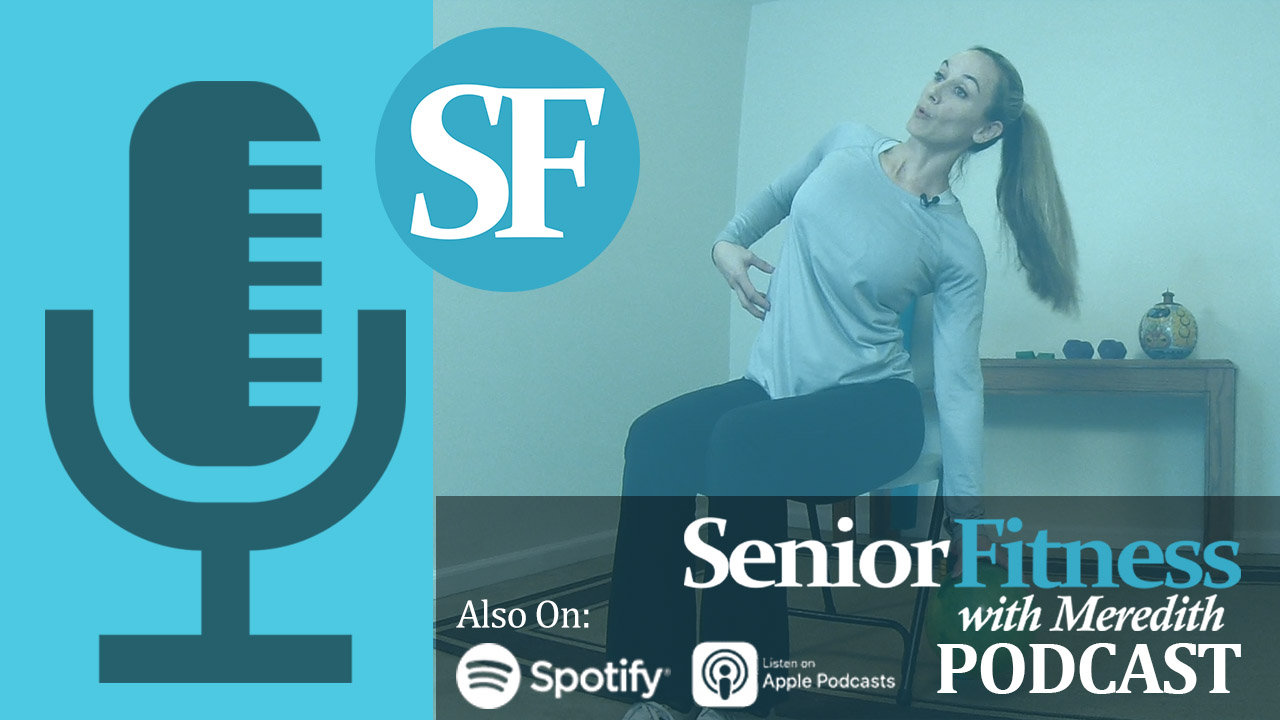 Alzheimer's and dementia affects many people especially as we age and keeping those who suffer from it healthy can be challenging when it comes to physical fitness. Degenerative cognitive health can directly affect one's physical health if neglected which inspired us to dedicate a full episode to addressing this problem as we felt it isn't discussed enough.
In This Episode You Will Learn:
1). Some of Meredith's personal experiences in working with clients who suffer from Alzheimer's or dementia in assisted living facilities or memory care and how it helped shape her ideas and approach to fitness for this group of patients.
2). Some of the physical and mental challenges that people with these cognitive diseases have to navigate when it comes to staying physically healthy and how both the mind and body are affected.
3). Why focusing on seated workouts with slower, safe movements are a great way to approach physical health for Alzheimer's or dementia patients.
4). Recognizing the importance of patience when working with those that have a cognitive disease and understanding the mental challenges that these patients are navigating when attempting exercise.
5). Meredith's thoughts on how everyone is different when it comes to cognitive disease and no two patients are the same which emphasizes the importance of empathy and slow and safe care above all.
///
Caring for those who suffer from Alzheimer's or dementia can be challenging in all aspects, especially physical fitness. Approaching exercise in a traditional way may not always be best. We hope the tips we shared in this episode helps you or someone you know better understand how important exercise is and the best methods to approach physical fitness in a caring and understanding way for those who may need it most.
Team Meredith