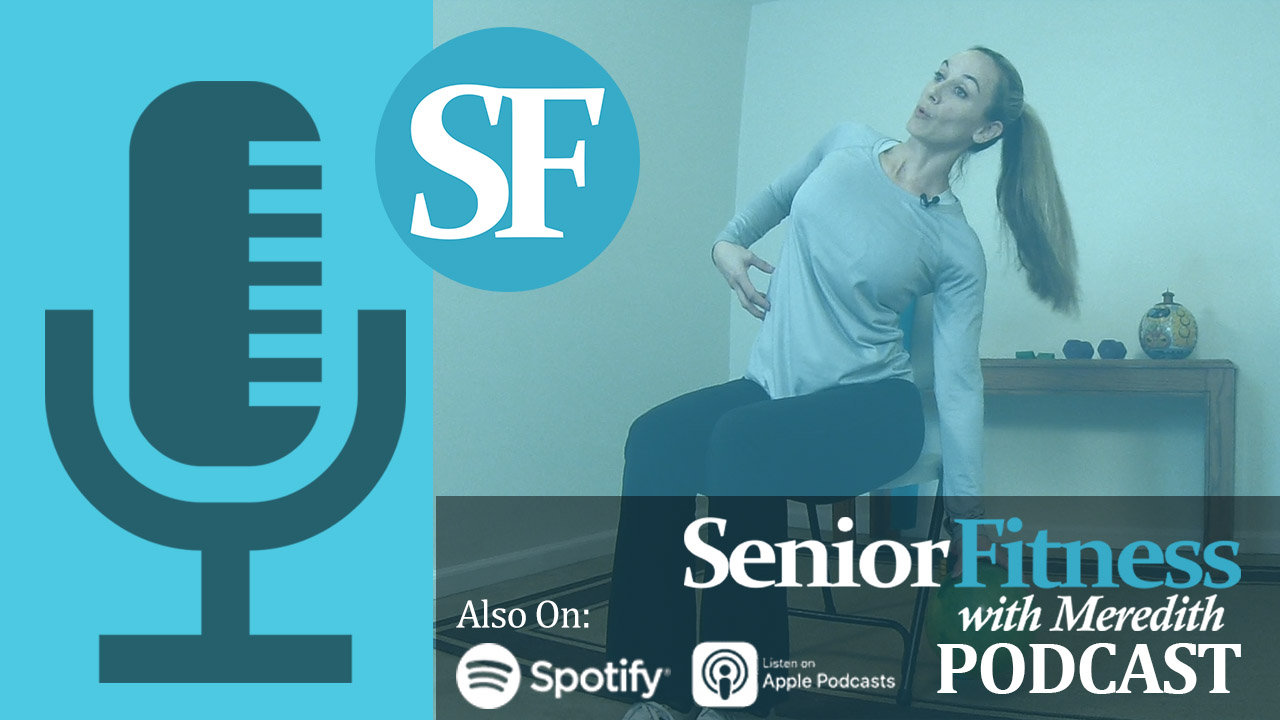 If you've been following us for a while or are new to our brand, you might recognize frequent use of the words "All Over Strong" (#AllOverStrong ) throughout our content.
But what does this mean exactly and why do we use it?
For this episode, we are diving into a great discussion with Meredith on how she came up with the idea to use "All Over Strong" as the main theme for her fitness classes and the Senior Fitness With Meredith content. More than just a statement, #AllOverStrong represents the idea of being strong not just physically, but mentally and emotionally. This encapsulates much of what we strive for as a society and promotes the practice of balancing these things now and throughout the rest of our lives.
In This Episode You Will Learn:
1). Meredith's background story on why she came up with the term "All Over Strong" even prior to starting Senior Fitness With Meredith.
2). Some of the stories that Meredith would hear about in her classes and working with people of all ages that helped inspire the phrase.
3). How there is a misconception that once you become a senior or hit retirement age, there are less problems and less worries in life thus less attention paid to the real needs of seniors.
4). Some of Meredith tips on how to help stay mentally strong by staying social, reading or playing fun games that help promote brain health.
5). Meredith suggestions on daily activities and reminders you can follow to help promote an All Over Strong lifestyle, now and into the future.
///
We hope the information shared in this episode helps inspire you to be #AllOverStrong and continue to work on staying balanced with you physical, mental and emotional journey. We are honored that you have chosen to allow us to be a part of your health and wellness journey and hope to continue putting pout content that promotes the #AllOverStrong theme.
Team Meredith