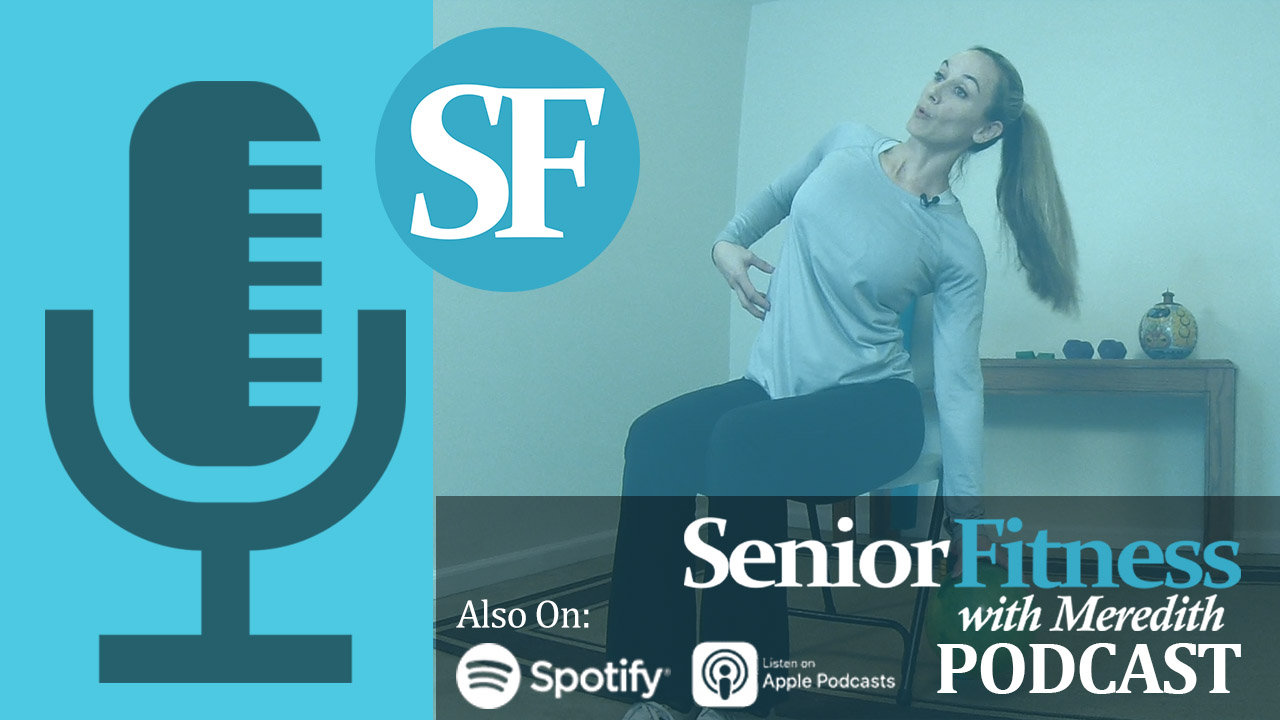 Hello and thank you for joining us on the podcast!
We have a very important episode this week because it's all about you! We are very fortunate to be in a position where we get to receive feedback from people all over the globe about how our fitness content helps them in many ways. We receive comments, messages and emails ranging on a variety of topics that help us shape how we create our content.
We always encourage everyone to send us questions, comments and even constructive criticism to let us know how we are doing or how we can improve. Getting the chance to hear your feedback is one of the most important aspects of Senior Fitness With Meredith and this week we wanted to share with you exactly how important it is to us.
In This Episode You Will Learn:
1). How receiving your feedback helps us in all areas of our content creation from workouts, podcasts and how it is the base inspiration for all of our planning.
2). Meredith's thoughts on how she shapes her workouts based on direct feedback from our community and also how this gives her ideas on some aspects of workouts that we may not have thought of before.
3). Why we wouldn't have been able to continue putting out our best health and fitness content for this long without your valuable feedback.
4). Why we LOVE our monthly livestream workouts with our little global community because we get to chat and exercise with you in "real time" which gives us great joy along with learning more from your immediate feedback.
5). How "constructive criticism" also plays an important role in helping us create our best content and why we always encourage your feedback no matter positive or negative.
///
Thank you again for joining us on this episode! We are so grateful for getting the chance to receive feedback from you. It helps us create the best workouts, podcasts, blogs and more which hopefully translates back to helping you or someone you know. We appreciate your time and effort to reach out and hopefully this episode shows you how inspiring you are to us.
Til the next episode!
Team Meredith