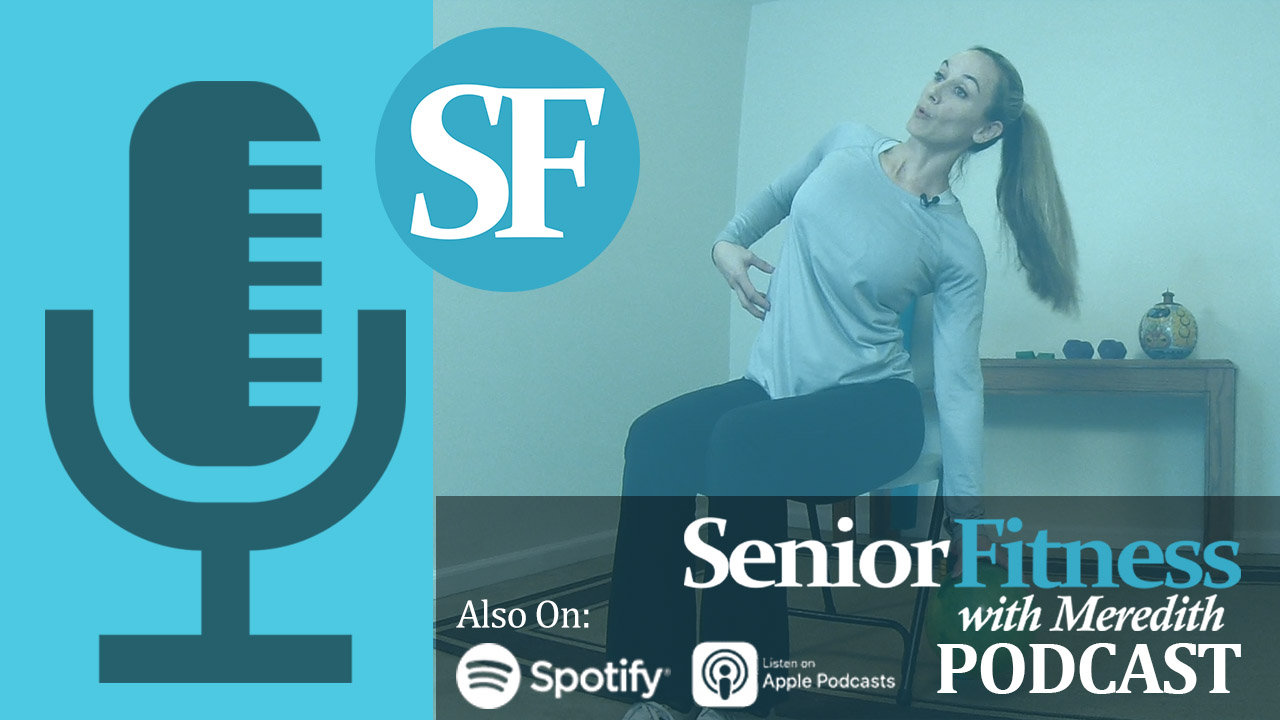 Hello and thank you for joining us for this podcast episode!
This week we are celebrating a HUGE milestone for our brand, reaching 50,000 YouTube subscribers WOW!! This is an achievement we never could have dreamed of upon starting out and getting to share this  accomplishment with you is an honor for us.
In reaching this goal we've learned a lot of things from the people who have reached out to us. Your stories have given us so much insight into your health challenges, goals and achievements along the way. These experiences have been invaluable to us and we wanted to share some of what we've learned.
In This Episode You Will Learn:
1). Meredith's thoughts on how YouTube has continuously grown to become a top resource for exercise and fitness with seniors and people of all ages.
2). How it can be challenging to find the right workouts online since there is so much content in the health and fitness category which have different degrees of value.
3). Why responding to the growing amount of comments that come in has become an important part of running the YouTube channel and why it's important to try and respond to everyone even as our subscriber base grows.
4). How having more subscribers has impacted our livestream classes that we hold at least once a month and the benefits and feedback we've gained getting to interact with our YouTube followers in real time.
5). How having more people be a part of our fitness brand has helped in more ways than we could have imagined and how it helps shape everything we do from our workouts, podcasts and more. We are eternally grateful for the support and could not have accomplished this without you. Thank You!
///
Thank you again for joining us on this episode and sharing this huge accomplishment with us. We couldn't have reached this milestone without your support and we hope to continue bringing you our best health and fitness content for next 50,000 subscriber milestone!
Tile the next episode!
Team Meredith