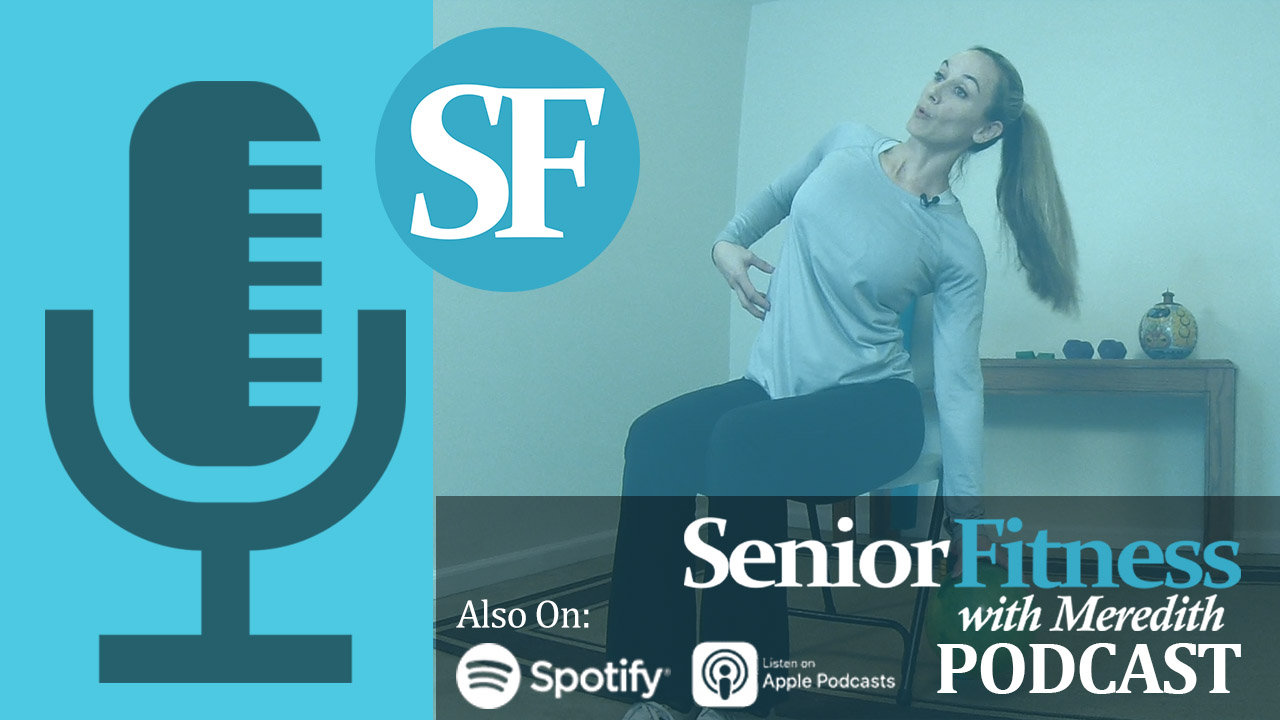 Hello and thank you for joining us on this week's podcast!
Choosing the right clothing when you exercise is an important aspect of living and active lifestyle. Choosing clothes you feel comfortable in can make a big difference when it comes to getting a great workout. Knowing that you are wearing the proper clothing for the exercise routines you choose not only makes you feel good but can also help keep you safe.
In This Podcast Episode You Will Learn:
1). Why wearing the right exercising clothing that works for you is so important and some of Meredith's experiences with her clients over the years on the different kinds of clothing she has seen.
2). How the exercise clothing market has grown over the past few years and why companies are expanding their own ideas on what exercising clothing is for people of all ages.
3). Why breathability of your workout clothing is one of the most important factors when choosing exercise clothing.
4). Meredith's thoughts on if you decide to online shop for your workout clothes without being able to try them on first.
5). Why choosing the right shoes for your workouts is also one of the most important decisions and some of Meredith's best tips on what to look for.
///
Thank you again for joining us today! We hope our tips in this episode help you think about how you can choose the right clothes for exercising. Making sure you feel comfortable when you exercise is such a big part of staying active and hopefully you too can find the perfect athletic wear to help give you the confidence to take on any challenge:)
Til the next episode!
Team Meredith