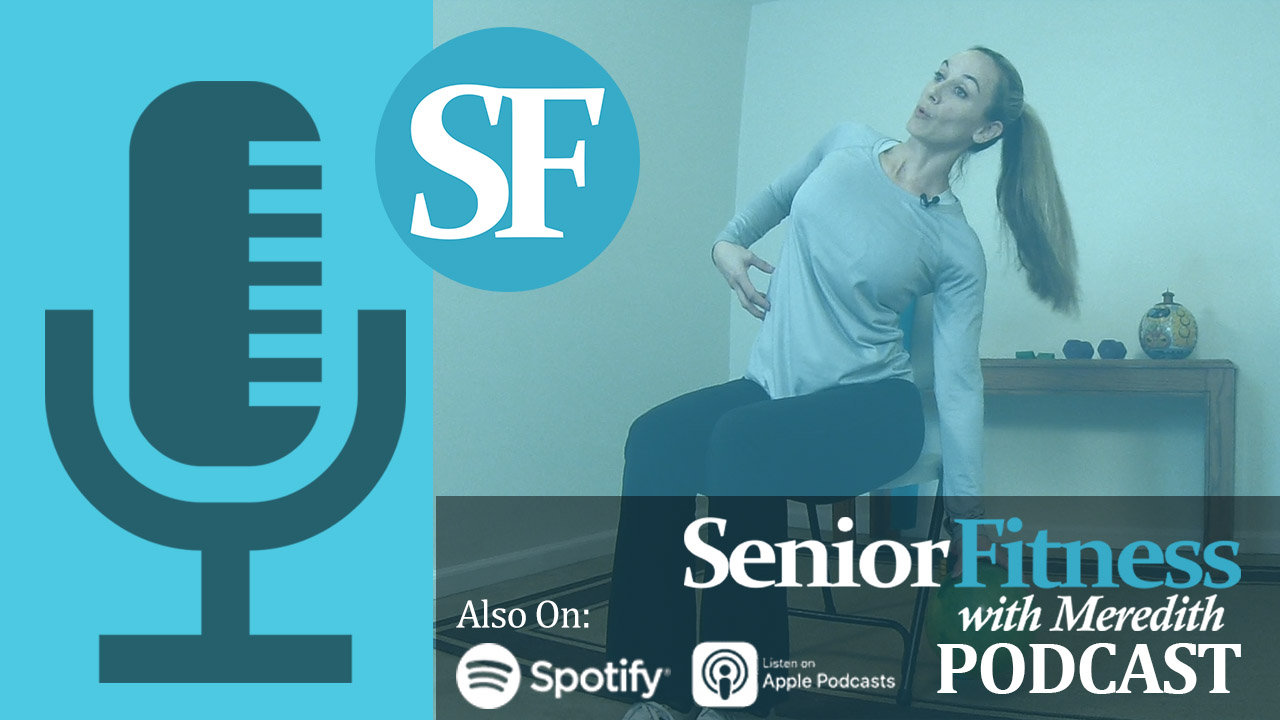 Hello and thank you for joining us on this episode!
This week on the podcast we have a fun and informative discussion with Meredith on her best tips and advice for anyone looking to get into senior fitness training.
Senior health and wellness is a booming industry as our population gets older and staying active and healthy is at the top of the priority list for many ageing adults. This need has opened up many new opportunities in the fitness sector especially for our older generations and getting started in fitness could be a good move if you're looking to start a new career.
However, it takes more than just knowledge about fitness to get started and being an affective trainer that can make a true difference for our aging population can be over assumed and easily overlooked.
In This Episode You Will Learn:
1). Some of Meredith's thoughts on the many emails and comments that we receive from trainers around the world on her point of view and approach to training the ageing body.
2). How a lot of training "tests" that are available don't necessarily cover the ageing body well and don't provide a good representation for knowledge in designing safe and effective workouts for seniors.
3). Why "listening" to seniors and the demographic you are training is one of the most important traits to have to become an effective trainer and why that is oftenly overlooked.
4). Why researching the many issues that ageing adults deal with from a physical and mental standpoint is so important so that you understand what they are going through and how you can help effectively through fitness and healthy activities.
5). How Meredith has dealt with personal adversity through training seniors as being of a younger age and how her passion for helping aging adults has established her as a leading authority figure in this booming industry.
///
Thank you again for joining us on the podcast! If you or someone you know is looking to get into the fitness training sector especially with seniors then we hope this episode provides you some value to help get you started.
The fitness industry is becoming one of the fastest growing industries world wide and being able to provide quality and helpful exercise content for our aging population can be a great place to start a career. We wish you the best of luck!
Until the next episode!
Team Meredith