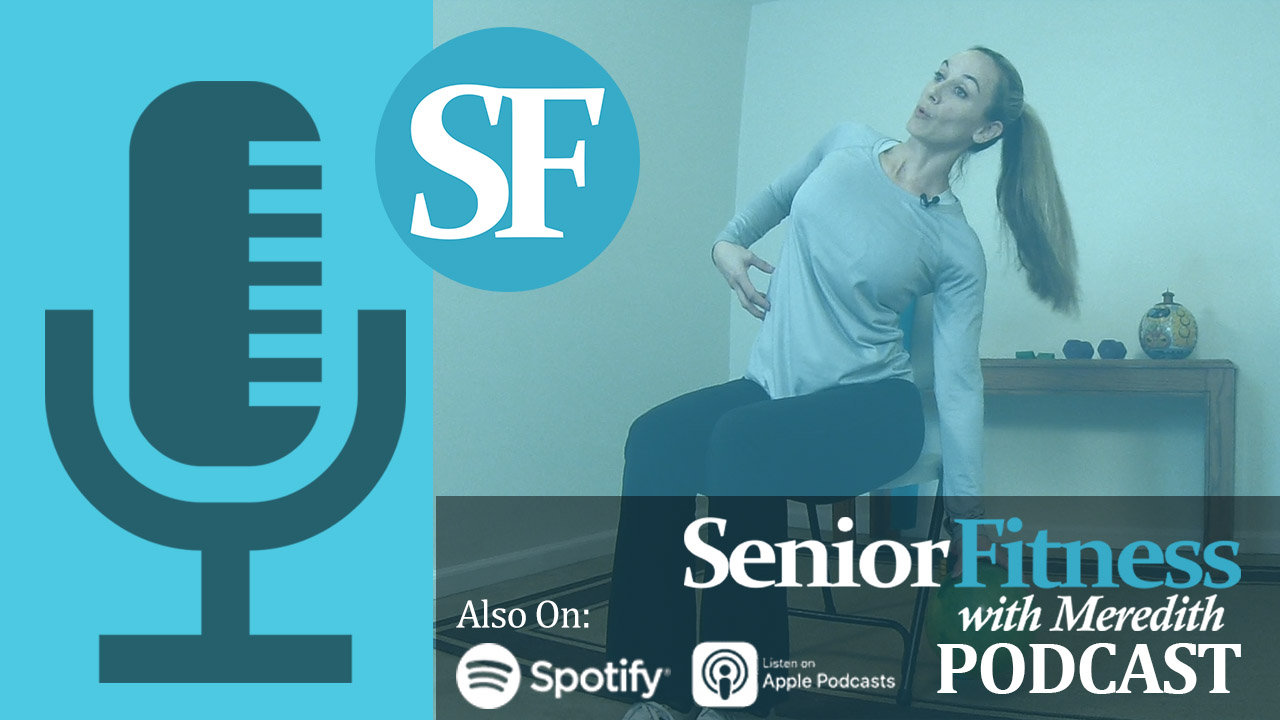 Hello and thank you for joining us on todays podcast!
We're celebrating our 100th episode and to do so, we wanted to ask the question "Are our senior workouts just for seniors"?
We love putting out our best exercises and we often get asked by people if it is ok to do these workout even if you are not a senior? This is a great question and we appreciate getting the chance to be considered as part of your workout journey.
In This Episode You Will Learn:
1). Why we originally label our workouts a "Senior Fitness" as that is the main demographic but they are also aimed towards many different ages and level of ability.
2). How Meredith approached designing her workouts to make them useful for many situations like injury rehab and/or therapies.
3). How our workouts are also designed to help people who may be challenged by obesity and other weight related problems or issues.
4). Why Meredith's first priority is safety when it comes to designing these senior fitness workouts as that is the most important aspect when exercising and pushing your body no matter what age you are.
5). How Meredith has overcome a lot of the initial doubt and speculation teaching senior fitness at a younger age and how most people soon realize after trying her classes that she is very in tune to the senior body and how to approach exercising at an older age.
///
Thank you again for joining us on the episode, we appreciate all the support you give us and hopefully this episode has helped answer the question "Is Senior Fitness Just For Seniors?" If you are not a senior but are considering following our YouTube channel then we want to say thank you and we hope you find out workouts very useful no matter what age you are.
Til the next episode!
Team Meredith