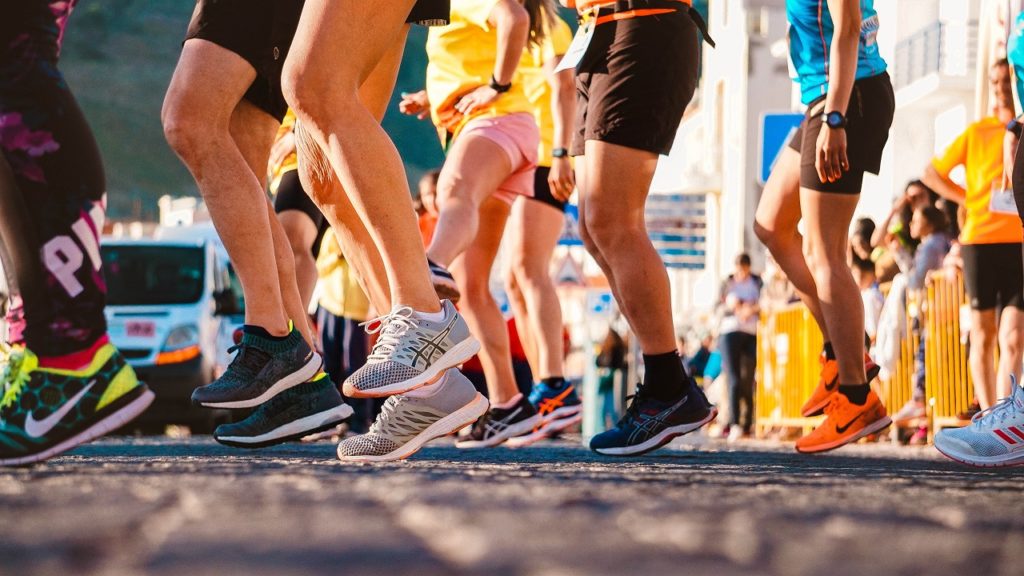 A new year is upon us which means opportunity to appreciate all that we have accomplished in 2019 and to set our eyes on what's to come in 2020.
When coming up with an exercise plan for the new year, it's important to remember what worked for you this year and what you'd like to build on… Strength? Balance? Cardio health?
If you are new to regular exercise then it's important to remember that starting out slow is your best bet.
Remember that mixing different types of physical activity will help to keep both your workouts interesting and improve your overall health. The key is to find activities you enjoy–based on the four building blocks of fitness.
These are:
1). Balance
-Maintains standing and stability, whether stationary or moving around. Try Balance classes, yoga, or TaiChi.
-Why it's good for you: Improves balance, posture, and quality of walking. Reduces the risk and the fear of falling.
2. Cardiovascular Endurance
-Uses large muscle groups in rhythmic motions over a period of time. Cardiovascular workouts get the heart pumping and may even leave you a little short of breath. Walking, stair climbing, swimming, and dancing. Try chair Zumba, line dancing, or aqua aerobics.
– Helps lessen fatigue and shortness of breath. Promotes independence by improving endurance for daily activities such as walking, house cleaning, and errands.
3. Strength and Resistance Training
-Builds up muscle with repetitive motion using weight or external resistance from body weight, machines, free weights, or elastic bands.
-Strength training helps prevent loss of bone mass, builds muscle, and improves balance. These help you stay independent and make daily activities easier.
4. Flexibility
-Challenges the ability of your body's joints to move freely through a full range of motion. Helps the body stay limber and increases your range of movement for ordinary physical activities such as driving, tying your shoes, washing your hair, and playing with your great grandchildren.
Stay Happy & Healthy & Confident Always!
Meredith